My being back on holiday and business in Asia's World City to reconnect with old friends, colleagues and favourite places was a wonderful opportunity to have a gathering, Conversare style.
This took place in a delightful restaurant called Zaks  in Discovery Bay on Lantau Island. Sadly the place where Conversare was born, Cafe Zambra, in which  we had such fun (See Feedback) in days gone by is no more; converted into offices, such is the way in Hong Kong.
No matter, Zaks turned out to be a most suitable gathering place for the 30+ lively spirits who came to participate by giving of themselves. Which they did wholeheartedly as may be seen in the accompanying photos of the event.
Some even came by ferry from Hong Kong Island, a major seafaring adventure for those not accustomed to travelling offshore. (This is an 'in joke' as Discovery Bay is only 25 minutes on a very comfortable ferry from Hong Kong island)  <smile>
By all accounts the get together proved highly enjoyable, partly through catching up with people they had not seen for a while and also meeting others for the first time.
All happening in a context in which participants were free to engage with whoever they happened to encounter in a relaxed and friendly way.
And to go home with a feeling of exhilaration and satisfaction – at least this is what they reported.
This kind of gathering is easy to arrange. The prerequisites are a host and a public place both of which are 'warm and inviting.'  <smile>
Can you appreciate that these events could happen in diverse public places such as cafe, restaurants, pubs, hotels, community centres in your neighbourhood? And that hosting of such events could readily be a component of the career of people who have skills as hosts/facilitators of conversational processes.

Alan Stewart
Currently in Hong Kong and soon to return to Adelaide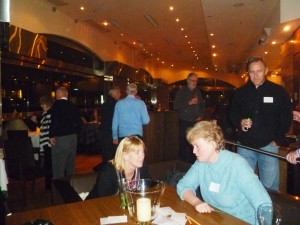 Participants mixing informally prior to having a meal with a stranger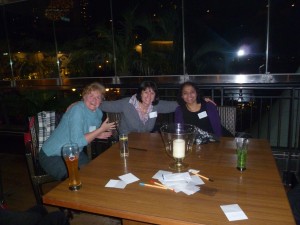 Three friends of longstanding reconnecting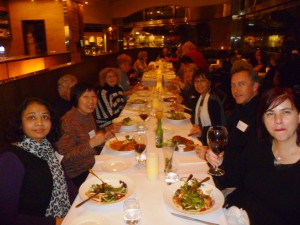 Pairs of lively spirits who had not previously met having a meal together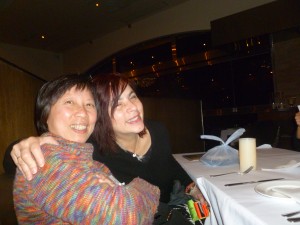 Two people who had not met previously strangers no more
 Conversing connecting between two New Zealanders who had not met previously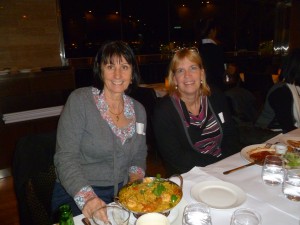 Two French speakers engaging for the first time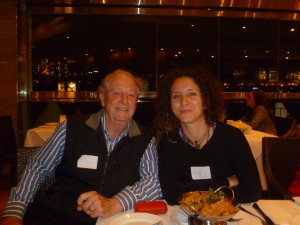 Two complete strangers at the start of the gathering

Emily, the youngest participant in a Conversare gathering, to date
---
9 Comments
---
Leave a Reply